Spring National Cruiser Ride & Bicycle Show'n'Shine
May 5, 2019 - 10:00 am - 7:00 pm
Add to your Web Calendar or Add to your Google Calendar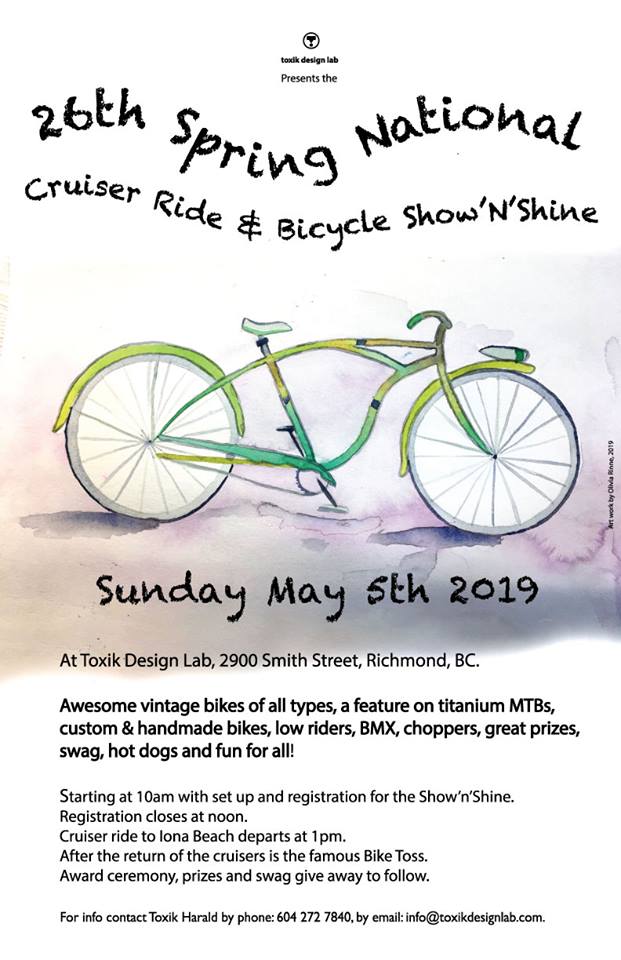 Vintage Bike Swap Meet will be happening at the show this year too! Please contact Harald for more information – info@toxikdesignlab.com or call 604-272-7840.
Starting at 10am with set up and registration for the Show'n'Shine. Registration closes at noon. Cruiser ride to Iona Beach departs at 1pm.
After the return of the cruisers is the famous Bike Toss. Award ceremony, prizes and swag give away to follow.
Meet Up: Toxik Design Lab - 2900 Smith Street, Richmond
Categories